L'IMPACT POSITIF
COMME POLITIQUE.
Columbia est fière d'appuyer des initiatives à impact positif pour les personnes et les territoires concernés par nos activités, ainsi que les produits que nous fabriquons.
Chez Columbia, nous créons des produits durables, emblématiques et innovants qui permettent à leurs utilisateurs de profiter plus longtemps des activités outdoor. Nous combinons cette approche avec notre engagement vis-à-vis de nos consommateurs, nos communautés et l'environnement. Nous voulons que vous soyez fiers de porter nos produits lors de chacune de vos sorties. L'apport des parties prenantes est inestimable pour l'amélioration continue de nos programmes chez Columbia et je vous invite à y contribuer en envoyant vos commentaires à cr@columbia.com.

— Joe Boyle,
Président de Columbia
A teacher and student in a classroom as part of the HerProject program.
People in hardhats building materials for sustainable water usage.
Nous nous engageons à faire en sorte que nos produits respectent la norme Responsible Down Standard qui atteste les meilleures pratiques en matière de bien-être animal et d'approvisionnement en matières premières.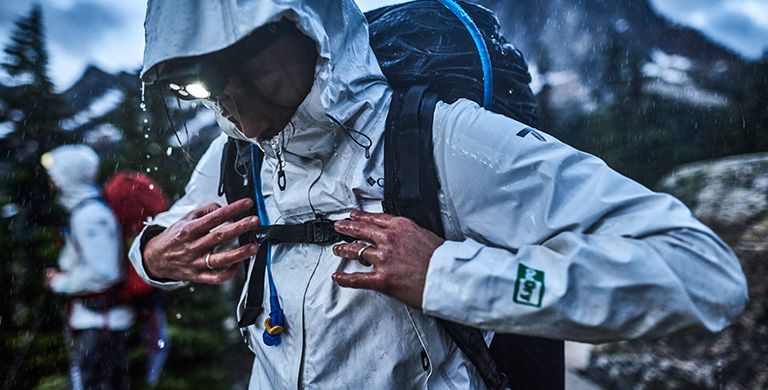 Nos vestes et chaussures polyvalentes sont conçues pour offrir une performance maximale pour un impact minimal sur l'environnement.