VOTRE ÉQUIPEMENT DE SKI À -30%
Profitez d'une remise de 30 % sur une sélection d'équipements de sports d'hiver pour toute la famille*.
*Dans la limite des stocks disponibles.
NE VOUS PRÉOCCUPEZ PLUS DE LA MÉTÉO.
LA GARANTIE D'ÊTRE AU CHAUD
Première protection contre les éléments, la couche de base est le pilier d'un système d'isolation performant.
The enhanced heat retention and next-to-skin comfort of our new Omni-Heat 3D technology is just the latest of our innovations designed to keep you warm, dry, cool, and protected outdoors.
DERNIÈRES ACTUALITÉS COLUMBIA
Loin d'Hollywood, le voyage épique des acteurs récemment mariés Justin et Chrishell.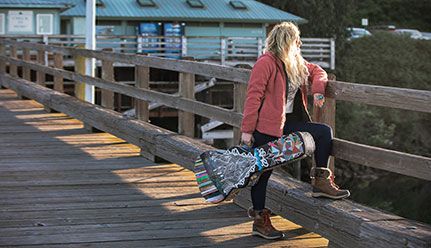 La superstar Kesha s'accorde une pause pour trouver la tranquilité (et des orques) dans l'archipel des San Juan.
L'humoriste Mamrie Hart et l'aventurier Aldo Kane s'associent pour un trek épique en Écosse.